In this post you will find a collection of recipes for your Gluten free Christmas Menu, that are also dairy free, egg free and corn free!
A menu for the Holidays that meets the needs of those who suffer from food allergies or sensitivity and makes meals better and tastier for everyone!
I really hope these recipes can be helpful and inspire you in the kitchen for a gluten free Christmas without sacrificing taste!
The recipes you will find are all vegan as they are free from animal ingredients and this is mostly to meet the needs of those who suffer from dairy and egg sensitivity, but of course you can adjust them to your tastes and diet.
For instance, the yeast free flat bread goes amazingly well with soft cheese. And the cannelloni and lasagna can be filled with anything from ricotta, mozzarella to a meaty ragu. No judgement here 😉
Well, here are the recipes for your gluten free Holidays! Bon Appetit!
Click the pink links to go to the recipes!
∼ Appetizers ∼ 


∼ First Course ∼


∼ Main Course / Side Dish ∼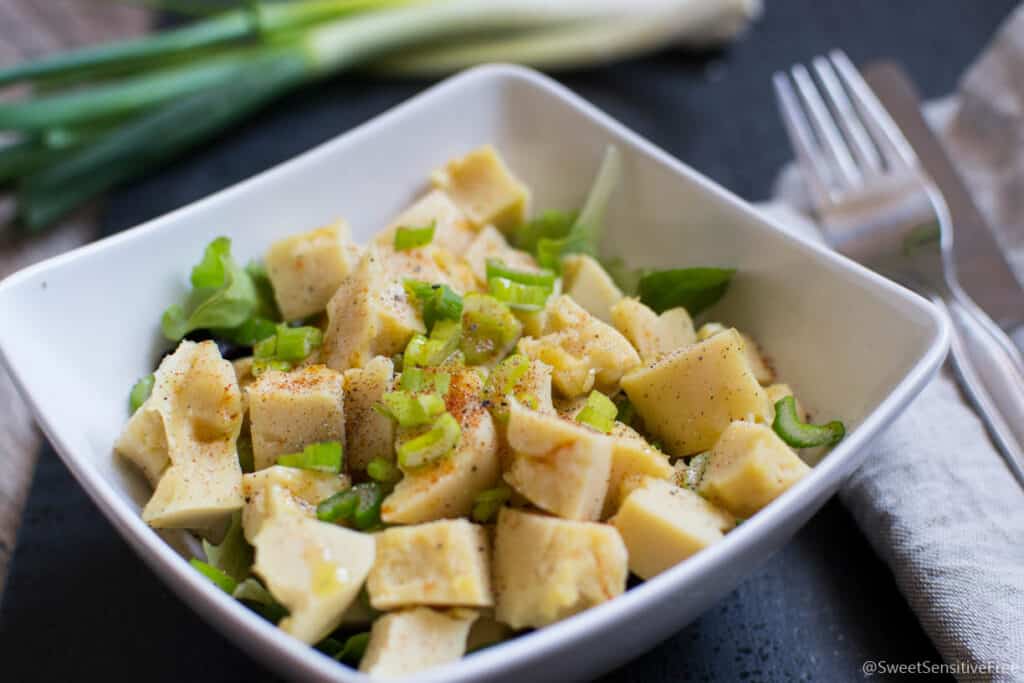 ∼ Dessert ∼


∼ To close the meal ...! ∼

∼ I wish you the most serene and scrumptious Holidays! ∼
Don't forget to Pin this post to your favorite recipe boards on Pinterest!