You are going to love this collection of warm gluten free salads, all vegan and delicious!
These vegan winter salads are packed with nutrients. Perfect for a healthy dinner, a detox meal and great gluten free lunch box ideas to heat up.
Pin it to your favorite recipes on Pinterest!
If you want to add a crunchy touch to these tasty vegan salads check out how to make gluten free salad croutons, or this gluten free yeast free flatbread!
They are great paired with these vegan soups too!
Jump to:
If you like or need to follow a healthier diet, or maybe are looking for easy and light recipes after a period of indulgence (good ol' post holiday detox), warm gluten free salads are one of the best options!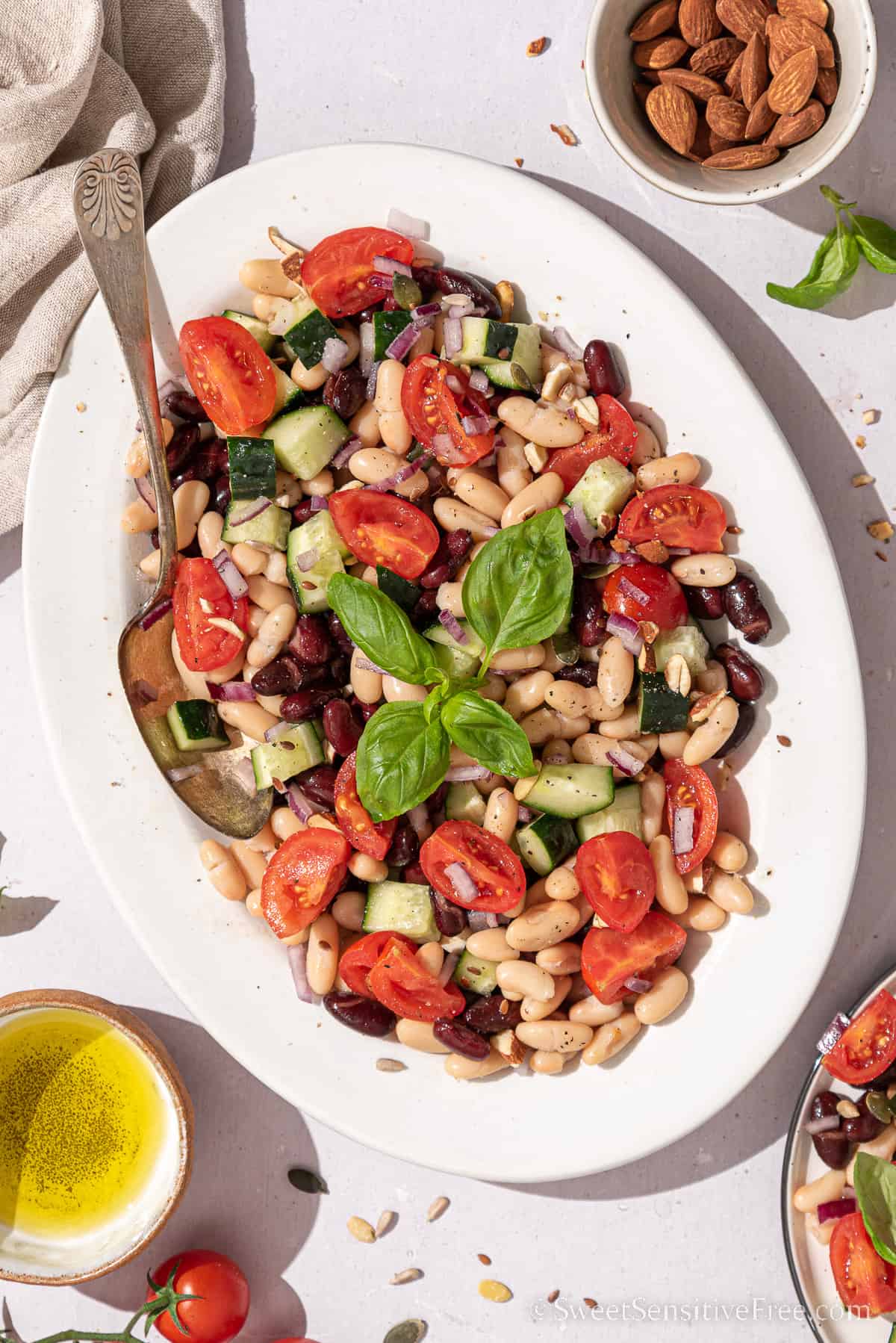 Is there gluten in salads?
Even though salads are usually mostly made of veggies, some options may include ingredients like cereals, pasta or croutons containing gluten (so make sure to check the ingredients when buying or ordering out!)
In this roundup of easy salad recipes you will find all gluten free and vegan salads, delicious and not boring, that you can also serve as a main or a side dish!
In this recipe roundup you will find...
This collection of warm winter salads includes:
salads for every occasion, like lunch boxes or a last minute dinner, but also gatherings like Christmas or Thanksgiving, or a potluck and bbq
vegan high protein salads like quinoa salads, broccoli salad, bean and lentil salads
fall and winter salads with fresh seasonal produce
recipes from around the world, with unique delicious salad dressings
Salad recipes
Save this post to Pinterest, so you can come to it whenever you need!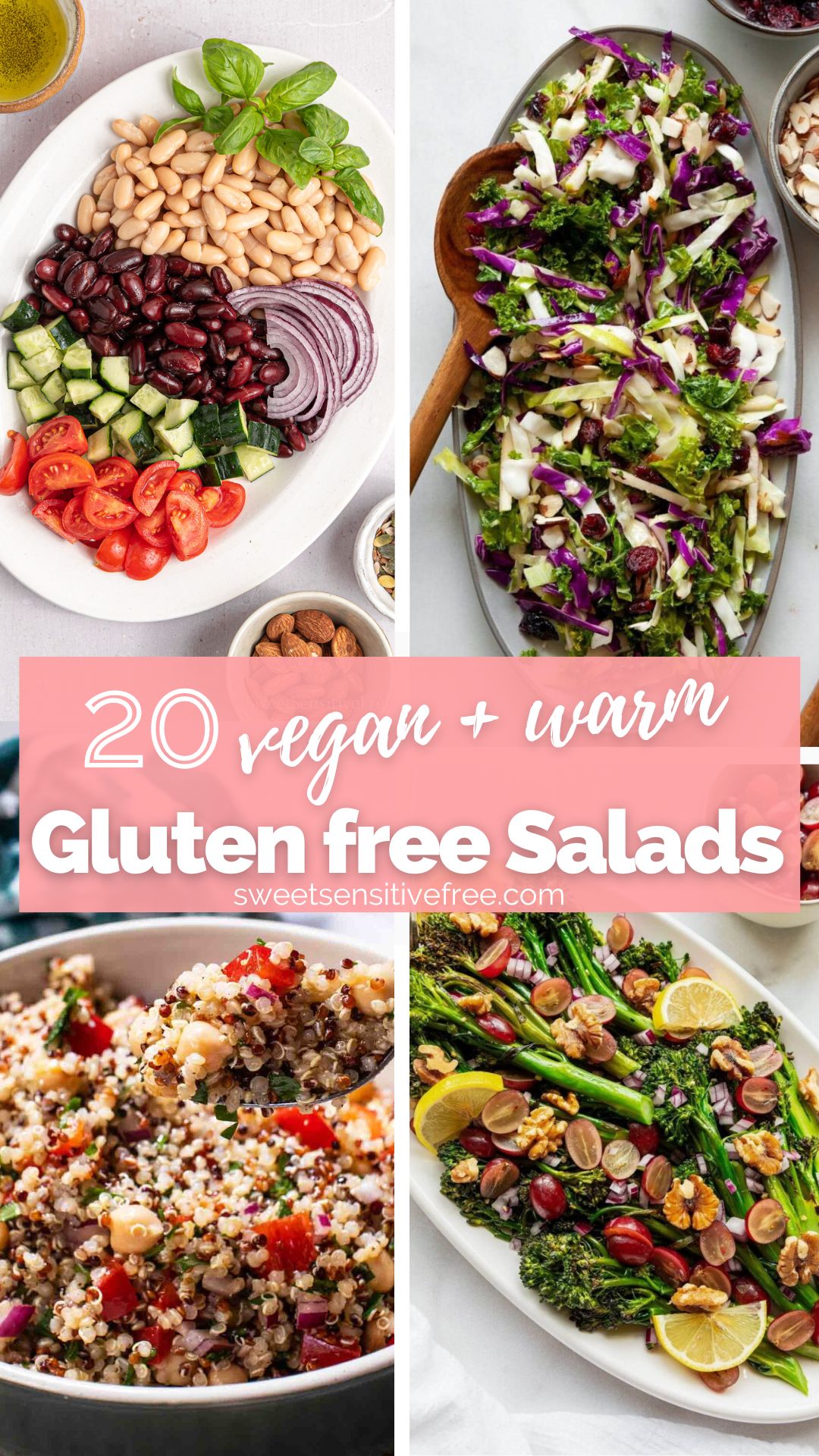 If you make any of these recipe or have questions, leave me a comment down below!
And don't forget to follow me on Facebook and tag me on Instagram if you make any of my recipes! I absolutely LOVE to see what you make and share it in my stories!

Ciao!
Sonia